Bobby

Unser
Inventor, Collaborator, 3-Time Indy 500 Winner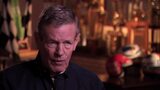 Interview Highlights
Bobby Unser
Length: 6:35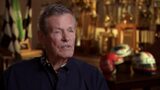 Albuquerque: Home of the Unsers
Bobby Unser
Length: 2:34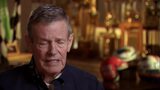 Driver Talent versus Driver Innovation
Bobby Unser
Length: 3:17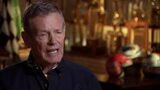 Tires for Pikes Peak
Bobby Unser
Length: 2:35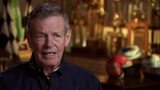 Walnut Shells Make Better Tires
Bobby Unser
Length: 4:22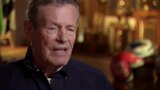 Mental Attitude Is Key to Success
Bobby Unser
Length: 3:02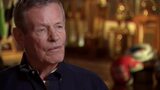 Being the Best Starts with Wanting to be the Best
Bobby Unser
Length: 2:08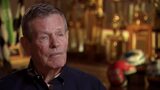 The Unsers Are a Racing Family
Bobby Unser
Length: 4:22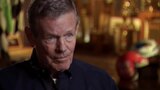 Balancing Family Ties and Business Ties
Bobby Unser
Length: 2:52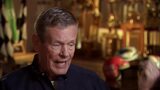 Innovations at Pikes Peak
Bobby Unser
Length: 2:13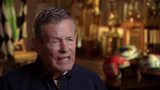 Innovations in Go-Karts
Bobby Unser
Length: 3:07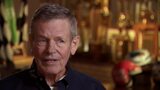 Teaching Parnellli Jones to Drive at Pikes Peak
Bobby Unser
Length: 1:06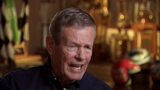 First Indy 500
Bobby Unser
Length: 3:52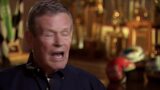 Failure Can Lead to Success
Bobby Unser
Length: 2:45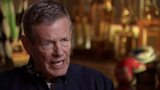 Driving for Dan Gurney
Bobby Unser
Length: 2:39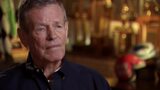 Leaving Dan Gurney and Joining Roger Penske
Bobby Unser
Length: 3:23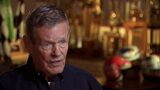 Working with Roger Penske
Bobby Unser
Length: 3:17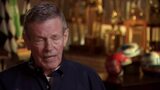 The Limits of Teamwork
Bobby Unser
Length: 2:28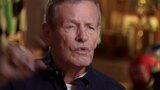 Learning to Innovate
Bobby Unser
Length: 2:00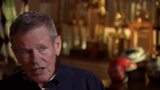 Setting Records with Audi at Talledega
Bobby Unser
Length: 4:44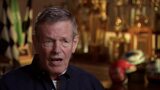 Winning Pikes Peak
Bobby Unser
Length: 3:47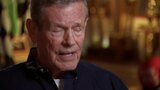 The Importance of Desire
Bobby Unser
Length: 3:10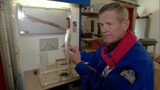 Aerodynamic Testing without a Wind Tunnel
Bobby Unser
Length: 2:51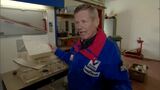 Experimental Results Become Competitive Advantage
Bobby Unser
Length: 2:54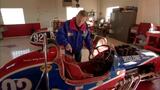 Inside Winning Pikes Peak Race Car
Bobby Unser
Length: 3:32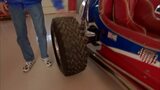 Goodyear's Pikes Peak Tires
Bobby Unser
Length: 1:39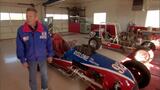 A Must-Win Situation
Bobby Unser
Length: 2:01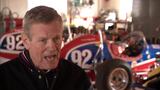 Mario Andretti Controversial 1981 Indy 500
Bobby Unser
Length: 2:52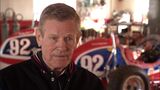 Process of Innovation
Bobby Unser
Length: 2:22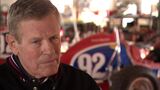 First Indy 500 Win
Bobby Unser
Length: 2:55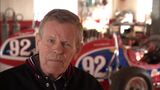 Second Indy 500 Win
Bobby Unser
Length: 1:50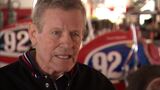 Third Indy 500 Win
Bobby Unser
Length: 1:04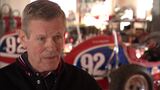 Message to the Future
Bobby Unser
Length: 1:24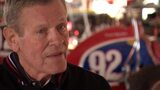 How Would You Like to Be Remembered?
Bobby Unser
Length: 0:51
What really makes people excel over other people, we're all equal when we'r born so what's gonna separate us? And it's only one word...Desire.
Bobby Unser
About the Innovator
Unser had automobile racing in his blood. His brother and uncles all raced, and two of them -- his Uncle Joe and his oldest brother, Jerry -- lost their lives in racing-related accidents. A driver as well, Unser's father was a respected mechanic with a garage on Route 66. From his earliest days racing modified passenger cars on dirt tracks near Albuquerque, Unser learned how to make things work on a shoestring and without buying the newest or best parts. This skill prepared Unser well for a career of continuous experimentation and refinement of virtually every aspect of automotive performance.
Why He Innovates
Like many race car drivers and automobile technicians, Bobby Unser recognized that every performance advantage, even a small one, could spell the difference between winning and losing. As a driver, he brought a hands-on perspective to his experiments in the shop. Despite never finishing high school, he instinctively applied the scientific method when solving technical problems. His systematic, intensely practical approach led to a quick, inexpensive method of measuring airflow under race cars, putting him at the forefront of the new aerodynamic development known as "ground effects."