Alice

Waters
Food Activist, Organic Advocate, Educational Innovator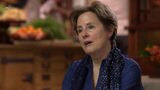 Advice
Alice Waters
Length: 2:59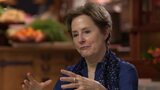 The Edible Schooyard
Alice Waters
Length: 2:41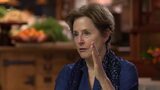 Farmers and Schools
Alice Waters
Length: 2:45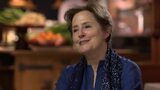 Passion
Alice Waters
Length: 2:23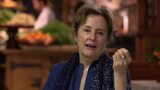 Unpromising
Alice Waters
Length: 1:47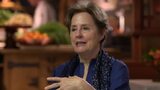 Around The Table
Alice Waters
Length: 3:11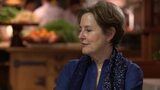 Focus on Tasty Food
Alice Waters
Length: 2:36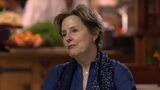 Working with Friends
Alice Waters
Length: 1:35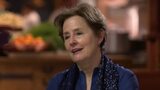 Advocate for Education
Alice Waters
Length: 3:13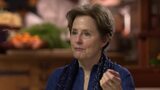 Preparation and Presentation
Alice Waters
Length: 2:57
Local and Organic
Alice Waters
Length: 5:11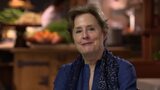 Food Stunt
Alice Waters
Length: 0:54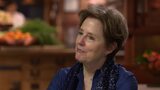 Mint Tea
Alice Waters
Length: 0:47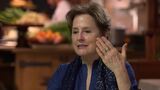 Small Restaurant Movement
Alice Waters
Length: 1:10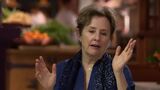 Chez Panisse: Philosophy
Alice Waters
Length: 4:18
I can't tell you how inspiring it is for me to see forty varieties of tomatoes in season, every little shape, and color, and size, and the whole biodiversity of that really inspires my cooking…
Alice Waters
About the Innovator:
Alice Waters became passionate about good food when she studied abroad in France during the 1960s. She implemented the concept of locally sourced and carefully prepared food at her restaurant, Chez Panisse, in Berkeley, California. Finding the ingredients proved challenging at first, but her persistence helped set a standard that remains at the heart of slow-food, farm-to-fork, and locavore movements. California cuisine was born through her efforts to find the ingredients and create the beauty of a delicious and healthy meal. Expanding on her work at the restaurant, Waters also drew attention to the need to create healthier options in school lunch programs and to engage children in growing the ingredients that they needed to prepare healthy meals. She installed the first Edible Schoolyard Project site at the Martin Luther King, Jr. Middle School in Berkeley, California, in 1995. Waters spreads her message beyond Chez Panisse and the Edible Schoolyard by sharing her ideas through bestsellers including The Art of Simple Food I and II, and The Edible Schoolyard: A Universal Idea.
Why She Innovates:
Restaurateur Alice Waters found it challenging to locate growers of organic fruits and vegetables, free-range eggs and poultry, lean meat and fresh seafood when she opened Chez Panisse Restaurant in 1971. Her persistence helped set a standard that others imitated. She knew that choices about food amounted to political statements, and they had economic implications. Waters' pursuit of good food helped generate and sustain local economies with farmers willing to invest in raising grass-fed beef, free-range chickens, and perishable garden produce for niche markets. Her methods empower individuals to take control of the essential ingredients required for their own survival – the food they eat.