Jim

Dilamarter
Racing Mechanic and Innovator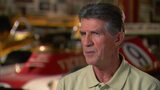 How Did You Get into the Sport?
Jim Dilamarter
Length: 1:55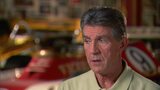 On Parnelli Jones
Jim Dilamarter
Length: 2:20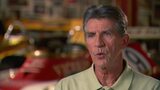 How Has the Business Changed?
Jim Dilamarter
Length: 3:12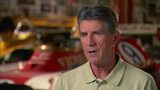 Racing Innovation
Jim Dilamarter
Length: 1:29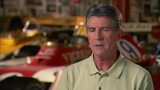 Favorite Cars
Jim Dilamarter
Length: 2:08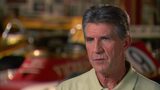 Advice
Jim Dilamarter
Length: 2:52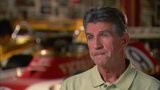 Racing's Future
Jim Dilamarter
Length: 1:21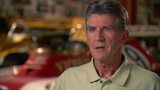 Complex Cars
Jim Dilamarter
Length: 2:47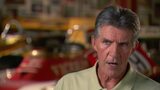 Innovations in Johnny Lightning #2
Jim Dilamarter
Length: 4:16
I brought the car in, handed my helmet to the other guy, and said, 'Hey, you be the driver. I'll be the mechanic.'
Jim Dilamarter
About the Innovator
Jim Dilamarter, a native of Welland, Ontario, Canada, had dreams of being a race car driver, so he did the only logical thing: he moved to southern California. He practiced with a sprint car, bought with a partner, and thought he was doing pretty well – until he saw drivers like Bobby Unser, Johnny Rutherford and Parnelli Jones in action. "Those guys came by me like I was tied to a post," Dilamarter recalled. He decided then and there that his calling wasn't behind the wheel, but as a mechanic. He perfected his craft working for George Bignotti, legendary chief mechanic behind seven Indianapolis 500 wins. When Bignotti joined Vel's Parnelli Jones Racing (VPJ) in 1969, Dilamarter went with him.
Dilamarter served as crew chief for VPJ's 1970 Indianapolis 500 effort. Al Unser piloted the team's #2 Johnny Lightning car, a Ford-powered Colt chassis that Dilamarter "knew just like the back of [his] hand" and still considers his favorite. Unser won the pole with a speed of 170.221 miles per hour, and then won the race itself. The team repeated the victory, with Unser driving a new Ford-powered Colt, in 1971. That second victory wouldn't have been possible without the quick, efficient pit stops provided by Dilamarter and his crew – a fact of which he remains justifiably proud.
Why He Innovates
Jim Dilamarter was perfectly happy working behind the scenes, so long as he was part of a winning team. For Dilamarter, innovation was essential to maintaining the competitive edge. Superior aerodynamics and faultless mechanical reliability kept VPJ cars at the head of the pack, producing Indianapolis 500 victories in 1970 and 1971, and USAC National Championships in 1970, 1971 and 1972.