Jim

Hall
Founder of Chaparral Cars, Racecar Driver, Engineer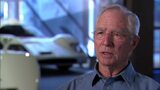 Interview Highlights
Jim Hall
Length: 5:59
The Beginning of Chaparral Cars
Jim Hall
Length: 0:53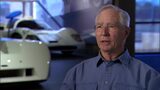 Aerodynamic Discovery
Jim Hall
Length: 1:46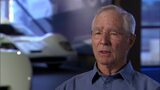 Process of Innovation
Jim Hall
Length: 1:12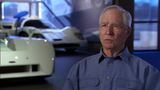 Motivation
Jim Hall
Length: 0:41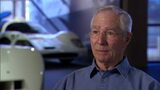 Racing Against Al Unser Sr
Jim Hall
Length: 0:44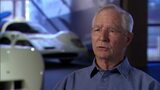 Respect for Dan Gurney (Part One)
Jim Hall
Length: 0:50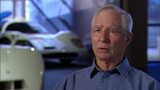 A Good Friend Roger Penske
Jim Hall
Length: 1:03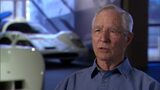 Learning from Carroll Shelby
Jim Hall
Length: 2:20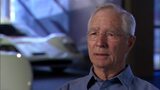 Being Around Cars at a Young Age
Jim Hall
Length: 0:30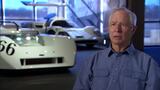 A History of Chaparral Cars
Jim Hall
Length: 2:39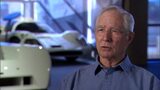 Studying Airplanes to Build Better Cars
Jim Hall
Length: 2:14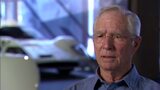 Chaparral Innovations
Jim Hall
Length: 3:15
Cars as Wings
Jim Hall
Length: 2:15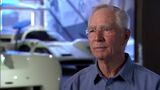 Collaborating with General Motors
Jim Hall
Length: 1:58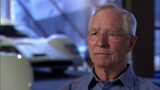 Respect for Dan Gurney (Part Two)
Jim Hall
Length: 0:39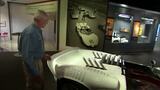 Designing Chaparral 2
Jim Hall
Length: 2:08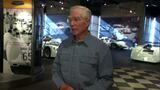 Fun
Jim Hall
Length: 2:04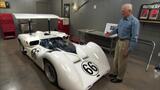 Looking at Chaparral 2E
Jim Hall
Length: 2:33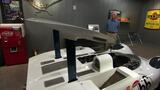 Self Confidence
Jim Hall
Length: 1:35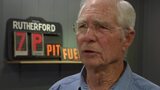 Loyalty
Jim Hall
Length: 1:49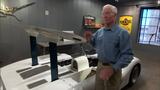 Bad Ideas Can Lead to Good Ideas
Jim Hall
Length: 1:55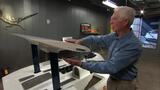 Understanding Aerodynamics
Jim Hall
Length: 1:12
Overcoming Obstacles (Part One)
Jim Hall
Length: 2:20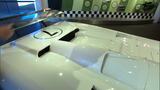 Overcoming Obstacles (Part Two)
Jim Hall
Length: 1:18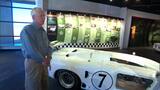 Downforce
Jim Hall
Length: 1:25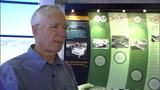 Safety Rules
Jim Hall
Length: 1:12
Ground Effects Car (Part One)
Jim Hall
Length: 2:40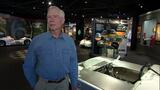 Ground Effects Car (Part Two)
Jim Hall
Length: 2:11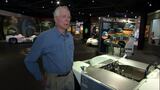 Ground Effects Car (Part Three)
Jim Hall
Length: 2:42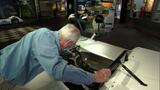 Jackie Stewart and Safety
Jim Hall
Length: 1:40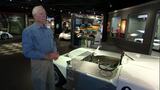 Grip
Jim Hall
Length: 1:18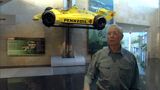 Returning to the Track
Jim Hall
Length: 1:28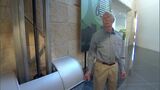 Applied Physics (Part One)
Jim Hall
Length: 2:35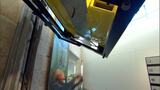 Applied Physics (Part Two)
Jim Hall
Length: 1:28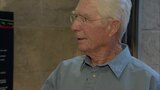 Aerodynamic Testing (Part One)
Jim Hall
Length: 1:30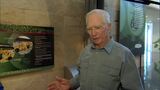 Aerodynamic Testing (Part Two)
Jim Hall
Length: 1:52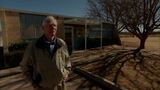 Do What You Love
Jim Hall
Length: 1:33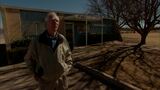 Rattlesnake Raceway (Part One)
Jim Hall
Length: 1:47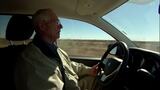 Rattlesnake Raceway (Part Two)
Jim Hall
Length: 3:22
The Legacy of Chaparral Cars (Part One)
Jim Hall
Length: 2:05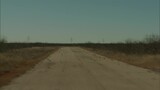 The Legacy of Chaparral Cars (Part Two)
Jim Hall
Length: 2:37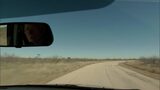 Testing the Ground Effects Car
Jim Hall
Length: 0:55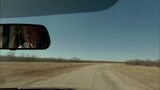 Memories of Rattlesnake Raceway
Jim Hall
Length: 1:16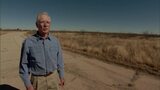 The Key to Chaparral's Success
Jim Hall
Length: 0:45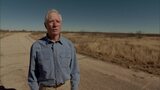 The Value of Education
Jim Hall
Length: 0:33
Take Advantage of Opportunities
Jim Hall
Length: 1:05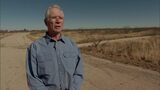 Learn by Doing
Jim Hall
Length: 0:30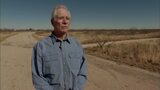 Hard Work
Jim Hall
Length: 0:29
I could work 15 hours a day, all the time. It was so much fun. And I was learning so much that it didn't seem like work to me
Jim Hall
About the Innovator
James Ellis Hall was born in Abilene, Texas, on July 23, 1935. Throughout his childhood, he grew up around vehicles living in Albuquerque, New Mexico. Hall, with the help of his uncle, built a soapbox derby racer, helped his father assemble a hot rod, and acquired a 1929 Ford Model A with a V-8 engine which he modified and rebuilt himself.
After high school, Hall attended the California Institute of Technology to study geology because he wanted to become successful in the oil industry. However, between his sophomore and junior years, he changed his major to mechanical engineering which fit his new-found interest in motor racing, thanks to his race-driving older brother Dick.
Hall's passion for racing grew as he competed as an amateur driver throughout the 1950s until about 1962. At that point, he teamed up with Hap Sharp to form Chaparral Cars, Inc. and embarked on one of the most innovative racing operations in the history of the sport. With Chaparral, Hall's name became synonymous with the word "innovative" and he established his legacy as one of the first to realize the advantages of utilizing aerodynamic downforce to help keep racecars on the road.
Why He Innovates
Hall's motivation stemmed not only from the competitive nature of automobile racing but also from having fun. His ability to make work fun allowed him to put in many hours prototyping cars, making changes, and testing them repeatedly until they performed at the highest level. Hall's innovative Chaparral designs continue to influence today's top racing car designers throughout the world.