Mario

Andretti
F1 World Champion, Indy 500 Winner, Racing Legend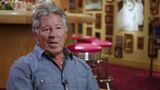 Coming to America
Mario Andretti
Length: 2:32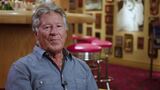 Andretti Brothers
Mario Andretti
Length: 1:35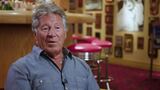 Learning the Risks
Mario Andretti
Length: 3:35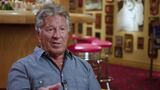 Collaboration
Mario Andretti
Length: 1:43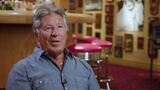 An Auspicious Beginning
Mario Andretti
Length: 1:38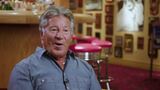 Goals and Objectives
Mario Andretti
Length: 2:17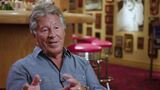 Different Cars, Same Feel
Mario Andretti
Length: 3:10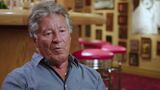 Ford's Le Mans Program
Mario Andretti
Length: 3:39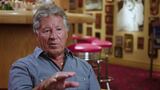 Mark IV
Mario Andretti
Length: 1:44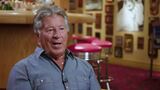 Ford at Le Mans
Mario Andretti
Length: 0:31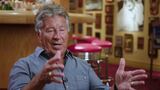 Le Mans 1967
Mario Andretti
Length: 2:17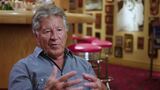 Progression at Le Mans
Mario Andretti
Length: 2:07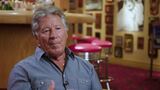 Mystique of Le Mans
Mario Andretti
Length: 3:26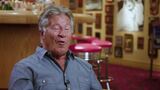 Magic of Indy
Mario Andretti
Length: 2:38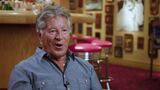 Indy 1969--Last Minute Change
Mario Andretti
Length: 3:02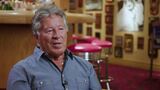 Competing with Family
Mario Andretti
Length: 2:58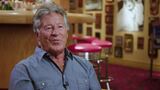 Family Members in a Dangerous Sport
Mario Andretti
Length: 0:59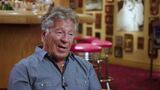 My Kids Made a Choice
Mario Andretti
Length: 1:14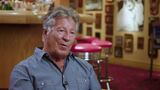 The Andretti Curse
Mario Andretti
Length: 2:15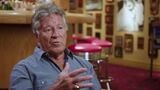 NASCAR and the Daytona 500
Mario Andretti
Length: 2:49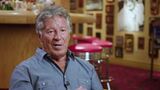 A Father's Pride
Mario Andretti
Length: 2:23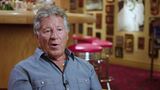 Aerodynamics
Mario Andretti
Length: 1:11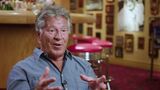 Never Too Much Horsepower
Mario Andretti
Length: 1:25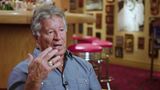 Easing into F1
Mario Andretti
Length: 1:50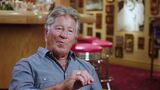 Driving for Lotus
Mario Andretti
Length: 1:47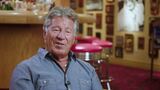 Dream--Dream Big
Mario Andretti
Length: 1:55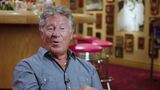 How Blessed I've Been
Mario Andretti
Length: 1:16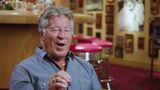 Impossible Dream
Mario Andretti
Length: 2:39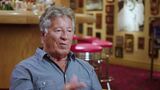 1976 Japanese Grand Prix
Mario Andretti
Length: 3:00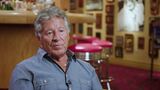 Holman and Moody
Mario Andretti
Length: 1:50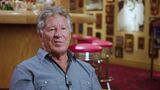 Bruce McLaren
Mario Andretti
Length: 1:26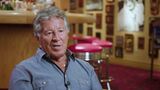 David Pearson
Mario Andretti
Length: 1:23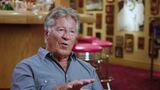 Clint Brawner
Mario Andretti
Length: 1:21
A.J. Foyt
Mario Andretti
Length: 0:48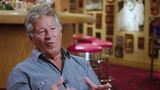 Dan Gurney
Mario Andretti
Length: 1:30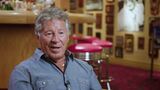 Roger Penske
Mario Andretti
Length: 1:41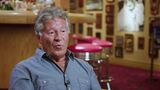 Parnelli Jones
Mario Andretti
Length: 1:41
Ronnie Peterson
Mario Andretti
Length: 1:45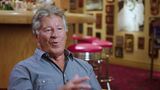 Paul Newman
Mario Andretti
Length: 4:12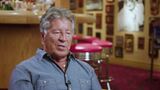 Dangers in Racing
Mario Andretti
Length: 1:37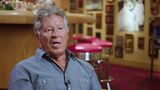 Knowing When to Retire
Mario Andretti
Length: 2:26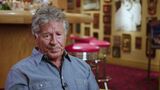 Business of Racing
Mario Andretti
Length: 1:48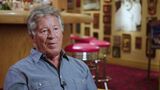 Your Glass is Always Half-Full
Mario Andretti
Length: 1:29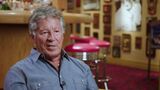 No Risk, No Reward
Mario Andretti
Length: 1:26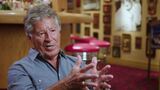 Happy Father's Day
Mario Andretti
Length: 1:35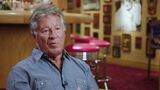 Regulating Safety
Mario Andretti
Length: 1:48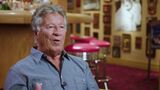 Nazareth, PA: I Found My Home!
Mario Andretti
Length: 1:41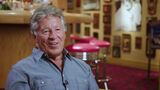 Two-Seater Car
Mario Andretti
Length: 2:52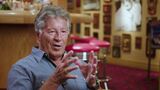 Advice
Mario Andretti
Length: 1:20
If you're going to dream, might as well dream big.
Mario Andretti
About the Innovator
Mario Andretti was born in Montona, Italy (present-day Croatia), on February 28, 1940. He and his twin brother, Aldo, visited Italy's Monza race track as boys and fell in love with motorsport. When the family immigrated to Nazareth, Pennsylvania, in 1955, the Andretti boys were thrilled to find a dirt track nearby. As teenagers, they modified a Hudson and started racing in secret, telling their parents only after Aldo was seriously injured in a 1959 crash.
Mario worked his way up through midgets and sprint cars before landing a ride with the Dean Van Lines racing team in 1964. He finished third in his Indianapolis 500 debut in 1965, earning Rookie of the Year honors. He went on to win the Indy Car Championship that season, and again in 1966. For 1967, Andretti added victories at the Daytona 500 and the 12 Hours of Sebring to his growing list of accomplishments. He rounded out the decade with an Indy 500 win in 1969.
Andretti expanded into Formula One racing in 1971, driving first for Ferrari and then for Team Lotus. He won the F1 World Championship in 1978, becoming only the second American to do so. Clinching the title at Monza, where his racing dreams began many years before, made the victory that much sweeter.
Andretti returned to Indy Car racing in the 1980s, winning his fourth National Championship in 1984. He retired from Indy Car in 1994, but not before competing against sons Michael and Jeff several times. Andretti made his final competitive driving appearance at the 24 Hours of Le Mans in 2000.
Why He Innovates
Mario Andretti partnered with some of the most imaginative and innovative people in racing. His first Sebring win was with Ford Motor Company's Mark IV car, which went on to earn Ford's second consecutive victory over Ferrari at Le Mans. His win at the Indianapolis 500 was with Andy Granatelli, among racing's greatest showmen. Andretti earned his F1 championship with Colin Chapman, whose groundbreaking car designs continue to influence motorsport.