Meg

Whitman
Chief Executive Officer, Hewlett Packard Enterprise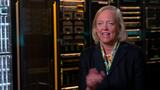 Fly Fishing
Meg Whitman
Length: 0:45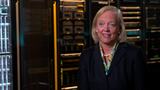 Early Influences
Meg Whitman
Length: 0:50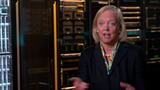 Loving to Learn
Meg Whitman
Length: 0:57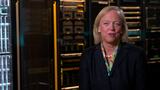 Changing Academic Tracks
Meg Whitman
Length: 2:22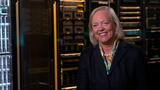 Influential Teachers
Meg Whitman
Length: 0:53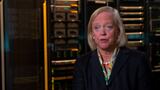 Inspirational Women
Meg Whitman
Length: 1:51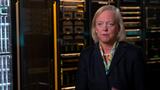 Leadership Journey
Meg Whitman
Length: 1:12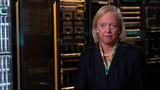 Situational Leadership
Meg Whitman
Length: 0:51
Resilient Companies
Meg Whitman
Length: 3:02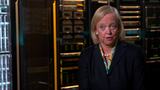 Building Teams
Meg Whitman
Length: 1:53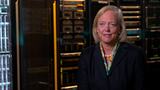 Core Values and Environmental Sustainability
Meg Whitman
Length: 2:57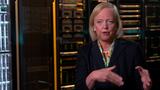 Defining Innovation
Meg Whitman
Length: 0:58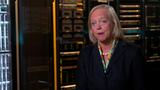 Disruptive Innovation
Meg Whitman
Length: 1:37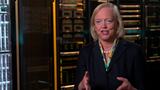 Challenging the Rules
Meg Whitman
Length: 0:51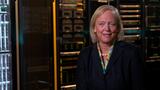 Making Mistakes
Meg Whitman
Length: 1:00
Having a Plan B
Meg Whitman
Length: 1:14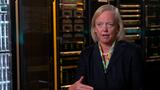 eBay
Meg Whitman
Length: 1:15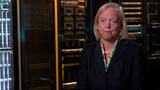 Collaborative Feedback
Meg Whitman
Length: 2:25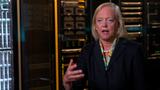 Believing in Customers
Meg Whitman
Length: 0:54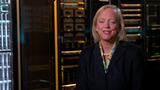 "Run to the Fire"
Meg Whitman
Length: 1:48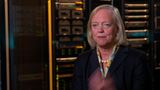 Hiring the Right People
Meg Whitman
Length: 1:39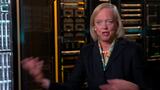 Advice
Meg Whitman
Length: 1:40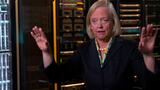 Power of Creativity
Meg Whitman
Length: 1:54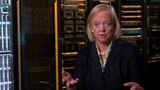 Learn from Failure
Meg Whitman
Length: 1:33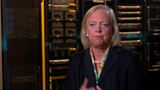 Legacy vs. Startups
Meg Whitman
Length: 0:57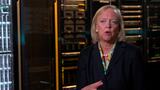 Generational Change
Meg Whitman
Length: 1:06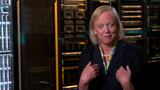 Hard Work and Luck
Meg Whitman
Length: 1:07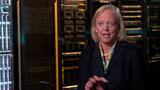 An Innovation Ecosystem
Meg Whitman
Length: 2:26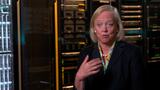 The Creative Spark
Meg Whitman
Length: 1:30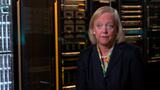 Company Aspirations
Meg Whitman
Length: 1:16
Courage… is an incredibly important trait I think for anyone in almost any field. You have to have the willingness to do things that other people tell you maybe can't be done and to do them faster and in a different way.
Meg Whitman
About the Innovator
Meg Whitman is the Chief Executive Officer, Hewlett Packard Enterprise. She began her career at Proctor & Gamble (where she remains on the board of directors), later serving in executive leadership roles in Hasbro's Playskool division and at The Walt Disney Company. From 1998-2008, Whitman was the President and CEO of eBay, where she helped build the now iconic online auction and shopping company into one of the largest and most financially successful internet enterprises in the world. In 2011 she became head of Hewlett Packard, where Whitman's leadership, collaborative team-building, and risk-taking has led to the company's turnaround.
Why She Innovates
Meg Whitman sees innovation in three ways: evolutionary (creating iterations of prior technologies), near-term (anticipating "what's around the corner") and, disruptive (discovering "completely new ways of doing things"). Disruptive innovation is rare, and few large companies do it well; according to Whitman, it is usually smaller companies with little to lose that lead disruptive innovation. Whitman experienced the effects of disruptive innovation at eBay, and she taps into this experience in her new role at Hewlett Packard. How do you introduce disruptive innovation to large "legacy" companies, like HP, and ones with a strong "founder DNA" -- the founder's clear vision that directs the company, long after the founder has left? While working for businesses with strong "founder DNA" like HP and Disney, Whitman has pursued ways to balance history with present day needs -- honoring a company's legacy while rejecting corporate stasis.