Paul

Stankard
Master of the American Paperweight
Early Memories
Paul Stankard
Length: 2:39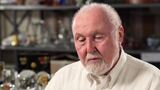 Botanicals
Paul Stankard
Length: 2:08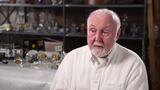 Tools, Technology, Inspiration
Paul Stankard
Length: 5:43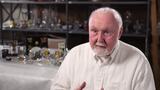 Struggles Transitioning to Studio Glass
Paul Stankard
Length: 2:20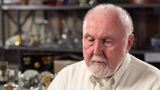 Schooling & Overcoming Dyslexia
Paul Stankard
Length: 4:34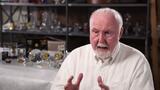 Moving From Industry to Art
Paul Stankard
Length: 1:47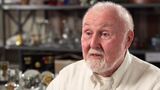 Maturing & Coming to Terms with Dyslexia
Paul Stankard
Length: 6:22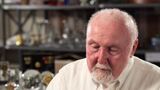 Artistic Inspirations
Paul Stankard
Length: 2:57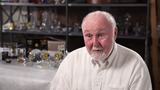 Influences & Maturity
Paul Stankard
Length: 3:45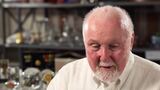 Poetry
Paul Stankard
Length: 3:25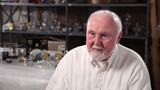 Mistakes & Creativity
Paul Stankard
Length: 1:37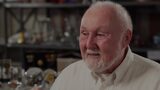 Joining the Studio Glass Movement
Paul Stankard
Length: 5:04
Art Market
Paul Stankard
Length: 4:25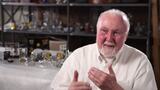 Current Work
Paul Stankard
Length: 1:16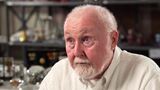 Materials & Working with an Assistant
Paul Stankard
Length: 3:24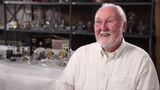 Place in History
Paul Stankard
Length: 7:19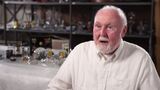 Personal Collecting
Paul Stankard
Length: 2:08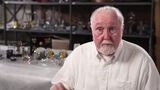 Legacy
Paul Stankard
Length: 1:54
What's important to me is to do great work. And what's important to me is [to] reach my full potential
About the Innovator
Paul Stankard is acclaimed for his mastery of the paperweight form. Born in Massachusetts in 1943, he moved with his family to southern New Jersey at the age of 15. Paul, who struggled with undiagnosed dyslexia, finished high school then attended Salem County Vocational Technical Institute where he learned to be a scientific glassblower. For several years he worked in the production glass industry--but he dreamed of being an artist.
Supported by his family and encouraged by friends, dealers and other artists, Paul left the scientific glassblowing industry in 1972 and began his creative journey. Through personal study and trial and error, Paul pushed the physical boundaries of the paperweight form and transformed his love of flowers and nature into art. His assemblages of color, form, and complex botanical arrangements are the artistic culmination of his passion and technical virtuosity.
Why He Innovates
Paul Stankard dreamed of being an artist. With support of his wife, family, friends and art dealers, Paul left his job in the production glass industry and began making paperweights. Paul studied the techniques of paperweight making. He experimented constantly and pushed boundaries. Though he struggled with a case of undiagnosed dyslexia, Paul persevered. He poured his passion for nature into his works and elevated the paperweight to the level of fine art.