The Fashions of Elizabeth Parke Firestone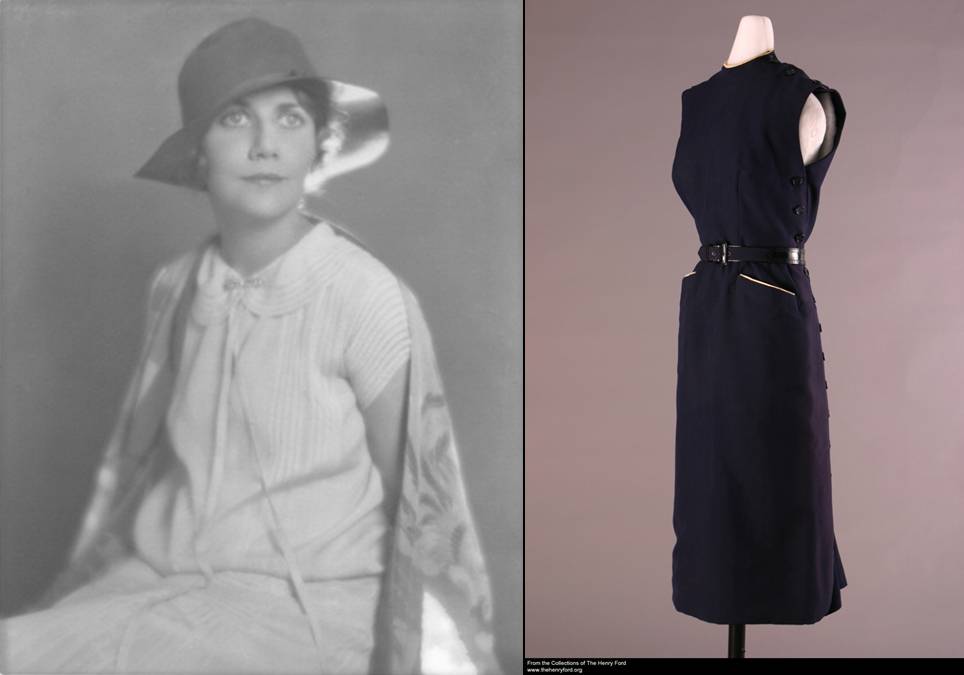 Dress, Worn by Elizabeth Parke Firestone, 1950 (Object ID: 92.263.43)
Elizabeth Parke Firestone (1897-1990) was destined to develop a refined sense of fashion. Born the daughter of a wealthy Decatur, Ill., businessman, she was given the opportunity to study in Europe in her mid-teens. Through this adventure she developed a deep appreciation for French culture, particularly French decorative arts. She also nurtured a lifelong love of dancing, which influenced not only her fashion sense but her choice of spouse.
Elizabeth met Harvey S. Firestone, Jr., at a dance. Their 1921 wedding was the union of two well-established business families, and their celebration was the most lavish Decatur had ever seen. It began a 52-year marriage, during which the couple raised four children at "Twin Oaks," their Akron, Ohio, home. They also maintained homes in New York City and Newport, R.I.
Elizabeth's background prepared her well for her role of representing her husband and family in the most influential business and social circles of the time. She joined her husband on business trips, traveling the United States, Europe and Asia throughout their marriage. She looked to both the New York and Paris fashion scenes to find couturiers who met her style standards, then worked through both correspondence and visits to modify their designs to fit her best features.
Evening Dress, Worn by Elizabeth Parke Firestone, 1947
Elizabeth was meticulous about her looks, leaving no detail unattended. Her fair skin became radiant when she wore pinks and blues, and most of her clothing can be found in variations of these shades. Multiple matching gloves, shoes, purses and hats were commissioned for each outfit, so that replacements would be readily available in case of damage.
Trim, blonde and blue-eyed, Elizabeth looked stunning in designer gowns and was frequently photographed for fashion and society magazines. Well into her 50s her fashions were the talk of society, and her style-both classy and classic-was frequently noted in the press. In the 1950s she was named one of the "Best Dressed Women in the World" by the Couture Group of the New York Dress Institute along with the Duchess of Windsor and Hollywood actresses including Olivia de Havilland.
Prior to her death, Elizabeth and her family realized that the clothing she owned offered a rich and sweeping view of fashion history to future generations, and a large segment of her wardrobe was donated to The Henry Ford. Today that collection includes more than 1,000 dresses, shoes, gloves and other accessories, from early home-sewn creations including her wedding dress to custom-made American and European designer fashions. Each dress is truly a work of art, crafted by inventive couturiers for a patron who not only collaborated on the result, but well understood the contribution each made to the life of her family and the society of the day.