Innovation Virtual Learning Series: Week 4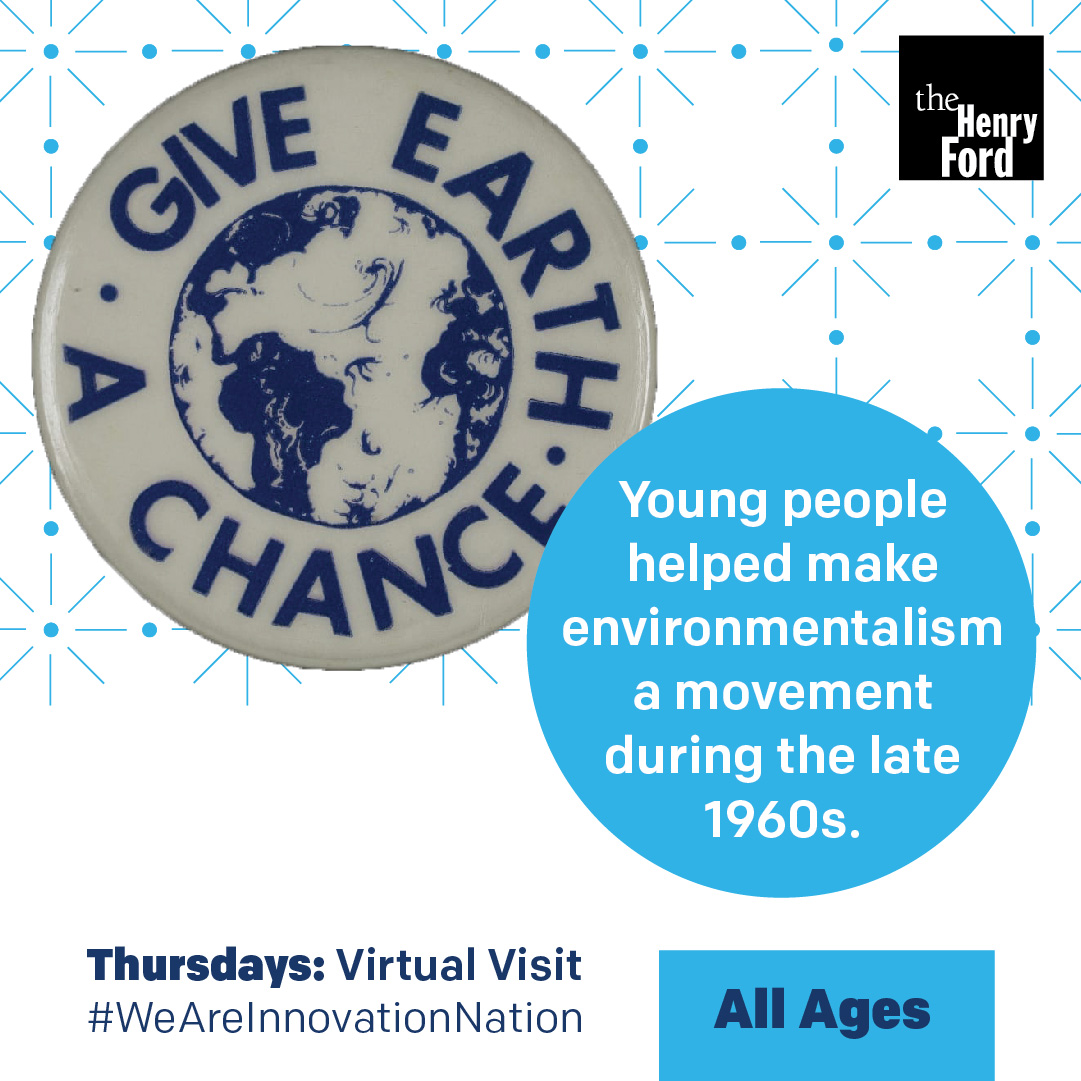 We hope you enjoyed this week's experiences focused on agriculture and the environment. Were you inspired to create or invent something? Please share your photos with us on social media using #WeAreInnovationNation!

If you missed anything from our series this past week, check out the recordings and resources below. We hope that you will join us this upcoming week to explore Information and Communications Technology.

What We Covered This Week
Agriculture: How can we optimize planting and gardening to make the world a better place for everyone?

STEAM Stories
We read Growing Vegetable Soup by Lois Ehlert and then learned about seeds, leaves and flowers using a lesson from our early childhood curriculum, Innovate for Tots. Watch the video here.
#InnovationNation Tuesdays
See our agriculture segments here.
Innovation Journeys Live!
This week we welcomed guest innovator Farmer Melvin Parson! He shared the story of his "We the People Opportunity Farm and Center" and how he continues to optimize for the changing times. Watch the video here.
Kid Inventor Profile
Quill, a fifth grader from Iowa, invented the Hot Spot Chicken Insulating Cream to protect chickens from winter frostbite. Explore these Invention Convention Curriculum activities to keep your child innovating. Watch the video Quill's video here.
Resource Highlight: Innovate Curriculum
In our continued efforts to help parents, students and educators during these times of uncertainty, The Henry Ford is providing helpful tips that assist parents in adapting its educational tools for implementation at home.

This week we are highlighting another lesson from the Innovate Curriculum. Designed to accelerate core discipline performance, Innovate helps middle and high school students connect their subject matter to real-world applications through innovation understanding and skills development, unleashing every student's potential to develop groundbreaking ideas. Students journey from learning the habits and actions of innovators to unleashing the innovator within.
Create your free account today to access four interactive courses featuring:

- Primary source digital artifacts from The Henry Ford's Archive of American Innovation - Dynamic lessons with real-life stories
- Learn-by-doing activities and interactive content that helps prepare students and their prototypes to participate in competitions
- Exclusive interviews with past and present visionaries
- Celebrity-led tours of today's most exciting start-ups
- Facilitator guides that help educators and parents guide their students through the courses.
Keep in mind that these courses were designed to be completed in a classroom setting, so feel free to adapt the courses for home use. These courses can be done on their own or in any order, but the recommended sequence is as follows:

INNOVATE 101: Inspire Our Future as an Innovative Thinker
Students learn about the unique qualities that make an innovator, and how innovative thinking can not only solve problems but create world-changing social transformation.
INNOVATE 102: Solve Our Problems
Students learn how innovators uncover insights, define problems, design prototypes and optimize solutions.

INNOVATE 103: Unleash Your Ideas as You Learn to Think Like an Entrepreneur
Students discover how to move ideas forward by identifying customers, what to do to protect their ideas, how to communicate with an audience and how to pitch to investors.
INNOVATE 104: Activate Your Potential
Students get to apply what they've learned and turn an idea into action. They'll uncover an issue, come up with a solution, identify the users and create a unique prototype that they develop, showcase and pitch to others.

If your child is inspired to create an innovation of their own, check out Innovate 102, Lesson 2: Learning What People Need. Use the Innovate 102 facilitator's guide and the tips below to guide your experience.

- To prep for Lesson 2, you may want to first look at Innovate 102, Lesson 1: Uncovering a Need.
- Begin by discussing what "innovation" means. You can use Innovate 101, Lesson 1 to help frame the conversation.
- Spend some time talking about the Actions of Innovation and the Habits of an Innovator – which ones have you used before? Which ones are less familiar? See page 2.
- Encourage your child to start keeping a "design journal" – see page 1 of the facilitator guide for more details.
- Talk about why it is important to talk to people who will use your innovation.
- Think about the difference between closed- and open-ended questions. Why are open-ended questions more valuable when trying to find out what people need?
- In this lesson, entrepreneur Will Allen demonstrates the power of open-ended questions. Can your child think of times when they asked open-ended questions? Closed-ended questions? Was there a difference in the types of answers they received?
- Practice asking open-ended questions with your child. Learning how to understand what people need is an important skill for all ages!
Olivia Marsh is Program Manager, Educator Professional Development, at The Henry Ford.

by Olivia Marsh, innovation learning, educational resources, environmentalism, agriculture